I have graduated! (vrijdag 18 juni 2010 / 10:09)
Hey Everyone!
The title of this post says it all: I've graduated!!! (from High-School/Secondary School) I'm sooo happy right noww haha ;D And I'm also excited and nervous to think of what lies ahead of me after graduation. I'm going to study @ UNI ;O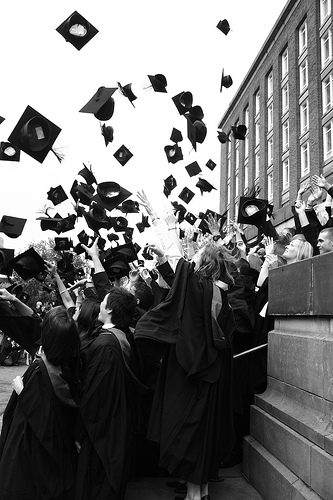 ---
One thing is clear: You always need to protect your face from the sun!
Here are all the ins and outs of SPF for the face, especially while wearing makeup at the same time.
Dr. Neil Sadick of Sadick Dermatology give you answers to some of the questions.
BellaSugar:
Do you have any tips on how we can apply sunscreen on top of makeup without making a mess?
Dr. Neil Sadick
:
You should not apply sunscreen on top of makeup; makeup should be applied over sunscreen.
BS:
What SPF level do you recommend for the face?
NS:
Depending on skin type, 30-60.
BS:
Is wearing makeup that contains SPF enough, or do we need to be augmenting it with extra protection?
NS:
There should be additional sunblock applied as there is not enough protection from just makeup if you are going to have significant sun exposure.
BS:
How often do we need to reapply sunscreen on our faces throughout the day? Is once in the morning all we need?
NS:
Every four to six hours is recommended or after excess sweating, i.e. immediately following sports or swimming.
Source: Bellasugar
---
Labels: graduated, sun protection